Welcome to this week's edition of the Thomas Index Report.
Today, the glass manufacturing industry is ubiquitous in driving the growth of many sectors like aerospace, automotive, consumer packaged goods, medical manufacturing, and more. Across the 76,000 industrial sourcing categories on Thomasnet.com®, there are 1,526 North American glass suppliers. Our latest sourcing data shows a significant 54% month-over-month increase in glass-related sourcing activities, which is a 58% increase over previous quarter figures. Fiberglass, automotive glass, and solar glass are among our top trending industrial glass sourcing subcategories.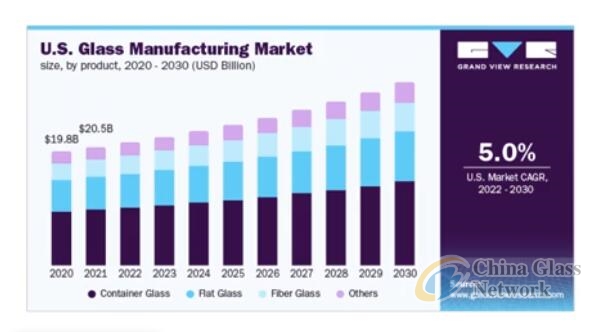 When it comes to fiberglass sourcing, the most active buyers in October were general manufacturing, transportation, and automotive manufacturing. Since mass-produced pultrusion methods were first realized, fiberglass has been used for a variety of automotive applications. The multipurpose material prevents corrosion, making it ideal for manufacturing front and rear car bumpers as well as hoods and casings. Internally, fiberglass yarns reinforce rubber drive belts and clutch disks. The top three sourcing states for fiberglass were California, Texas, and Florida.
Additionally, automotive glass sourcing is up 186% year over year on Thomasnet.com. With major 2022 investments from leaders in the automotive industry, this isn't surprising. For example, in September, GM invested $760 million in an Ohio electric vehicle (EV) parts facility and a Toyota subsidiary made a large EV push in Indiana. In August, Hyundai dedicated $5.5 billion to an EV factory in Georgia.
Beyond the automotive sector, solar glass is making its way to commercial and residential rooftops. Researchers at Michigan State University discovered a way to develop and swap transparent solar glass with traditional windows, essentially making it possible to turn any building into a solar farm. In the future, this could be used for a variety of applications, including OLED lighting.
From automotive to solar applications, the latest market data reveals that the global glass manufacturing market is anticipated to grow at a compound annual growth rate of 5% between 2022 and 2030.