You need to login and you can manage products. Click Here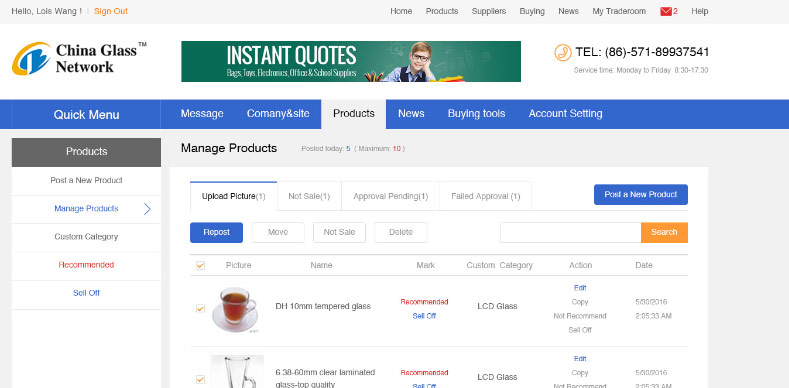 You can achieve the following action:
a) Recommend-recommend products to the homepage of showroom;
b) Copy-you can copy the same content to make a new product quickly.
c) Sell off-you can use this function if you want to sell the products quickly.
d) Repost-the posting time will be updated when you click the button of "repost".
e) Move-move to custom categories.
f) Not sale-your products will be out of sales temporarily.