You can Search product by clicking, Click Here
There are two ways to find products as follows:
1. Use keywords to search: Visit GlassinChina.com and enter a product name in the search box, and then click the Search button.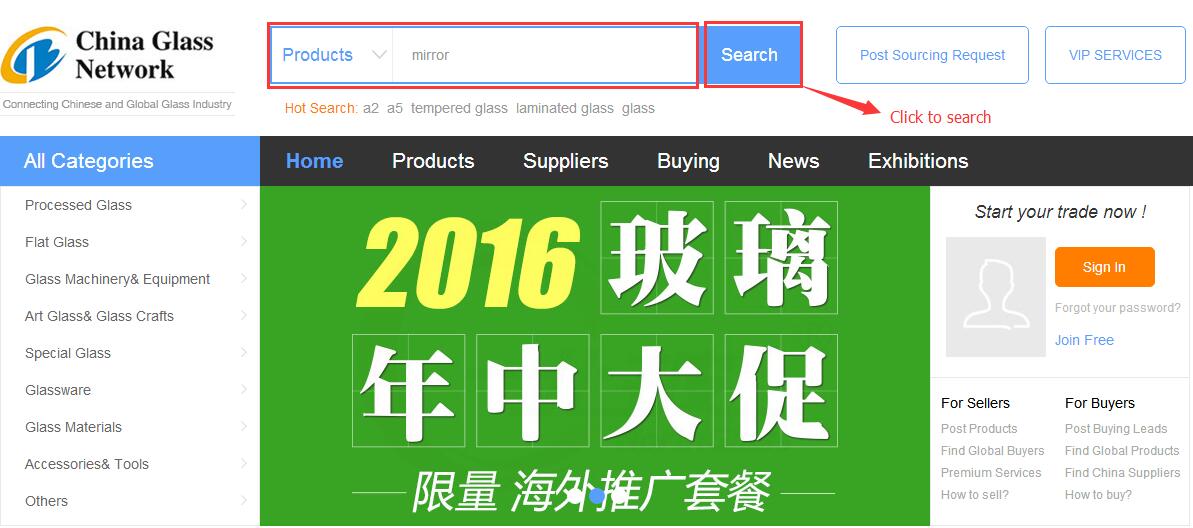 2. Use product directory. GlassinChina.com has classified products and suppliers into 9 categories.
You can select appropriate categories to narrow down search results. Click Here